Health Benefits of Sun Chlorella
CHLORELLA GROWTH FACTOR (CGF)
Supports the immune system & helps the body's natural cellular repair process*
DETOXIFICATION
Chlorella helps the body's natural detoxification process*
VITAMIN D
One serving of Sun Chlorella® exceeds your daily value of
vitamin D, which supports immune function and muscle health*
IMMUNE SYSTEM
Chlorella may help support the immune system by stimulating the body's natural defenses*
IRON
Iron is responsible for producing red blood cells and for keeping you in good health by carrying oxygen to your muscles*
ENERGY
Active Vitamin B12 helps boost your energy level to help your body to perform optimally*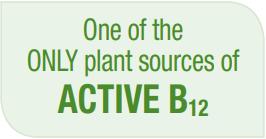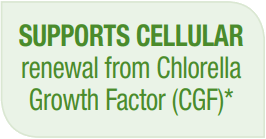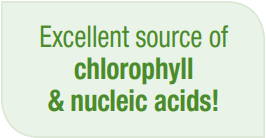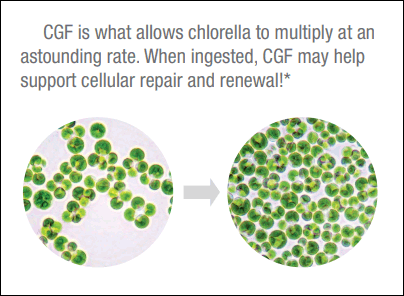 Chlorella is a single-cell freshwater green algae that is packed with vitamins, minerals, and chlorophyll to help nourish and rejuvenate your body.
-Helps the body's natural detoxification process*
-ONLY known source of Chlorella Growth Factor (CGF)
-Vitamins and minerals (B12, D, Iron, and much more)
-Provides two times more Chlorophyll than Spirulina!
-And more!